We provide biblical meditations and resources to help you slow down in the midst of the busy to connect with God.
As a Christian Non-Profit, we choose to produce our meditations without a subscription fee. The ministry is fully funded by listeners like you. Every donation makes an impact to keep the biblical content coming to you and others for free.
In the Bible, meditation is merely moving from hectic to harmony. We want to help you learn to be still in the present, divine moment. Contemplation is becoming aware of the presence of God in and around you.
Whether first thing in the morning or as you fall asleep, as you practice these meditations, we pray each one will enrich your spiritual walk and help you move from hectic to harmony with Him.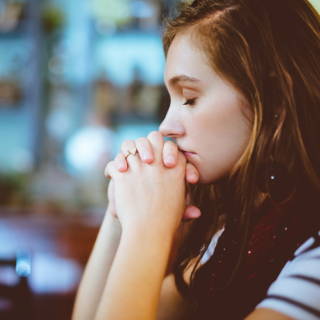 See What Others Are Saying About Encounter
People of all ages and from all walks of life are finding peace and fostering better mental health with Encounter, and we thought you'd love to hear some of their stories.
Take a moment to watch this video and hear about the impact friends like you make possible through Encounter!
     Drew's vision for Encounter is for it to be a safe space to experience and engage the word of God amid the noise of our daily routines. He yearns for a world rejoicing in hope, resisting fear, being patient in tribulation, and constant in prayer and meditation in the Word of God (Romans 12:12).
     Before founding Encounter in the summer of 2018, Drew was the Director of Content for the Abide Meditation app and President/CEO of Need Him Global Ministries for twenty years. Drew is a graduate of Baylor University. He received his master's degree summa cum laude from Dallas Theological Seminary and is completing his doctorate in Theological Anthropology from Southern Methodist University.